March 5 2021
Business briefs
Covid relief key expiry dates for businesses in 2021
In 2020, the government introduced a raft of legislation to provide temporary relief for businesses struggling to navigate the effects of the Covid pandemic. Some relief measures, such as the safe harbour for company directors, have already expired, while others will expire this year unless they are renewed. The key expiry dates for 2021 that you should be aware of are:
26 March: Landlords and tenants of commercial premises who could not agree on rental arrangements during the 2020 lockdown period have until this date to access the government's subsidised arbitration or mediation service to resolve the dispute.
31 March: Measures allowing companies, incorporated societies and other entities to hold meetings online and make temporary exceptions to their rules.
15 May: Provisions allowing for electronic signatures when signing security agreements that contain powers of attorney.
22 September: The requirement for landlords to give 30 working days' notice instead of 10 working days' notice to end a commercial lease where the tenant fails to pay rent.

 

31 October: The cut-off date for businesses to enter into the government's business debt hibernation scheme has been extended until 31 October 2021.
The scheme allows businesses to have a month of protection from most creditors enforcing their debts, and a further six months' protection if their creditors agree.
If you would like specific advice on how you may be able to use the above measures before they expire, please don't hesitate to contact us.
Toolkit for employing mature-age workers
With no compulsory retirement age, New Zealanders are continuing to seek (or retain) their employment as they grow older. It is not unusual to see people in a workplace with ages ranging from late teens to someone who is more than 70 years old. The diversity that a wide range of ages, experience and outlook brings to a workplace can be of huge benefit to an organisation.
Acknowledging this, the Ministry of Business, Innovation & Employment (MBIE) has developed a 'Mature-age workers toolkit' that gives guidance for businesses hiring, developing and retaining working people
who are aged 50 years-plus. 
MBIE's toolkit includes:
Skills assessment to see where existing knowledge sits in your business
Learning and skills policy, with an emphasis on on-the-job learning
Case studies
Tips on leading age-diverse working people, from young to older
A quiz on flexible working in your business, and
A job advertisement worksheet to help you keep an open mind and find appropriate candidates.
To read more about the toolkit, click here.
Minimum wage increases on 1 April 2021
Adult minimum wage: The adult minimum wage will increase from $18.90/hour to $20.00/hour from 1 April 2021.
Starting-out and training minimum wage: This rate also increases on 1 April 2021: from $15.12/hour to $16.00/hour. This is 80% of the adult minimum wage. 
All employers should ensure their payroll and processes are updated in advance of 1 April.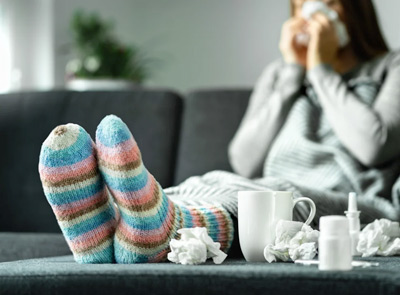 Government proposes sick leave increase
The government has proposed an increase in sick leave provisions from five days a year to 10 days. The increase would come into force two months after the legislation (Holidays (Increasing Sick Leave) Amendment Bill) is passed. 
It is fair to say that most employers have not welcomed this news with unbridled joy, however many employees view this proposal very positively. To read more about the government's proposal and the fine print, go here.
Working at Easter and ANZAC Day
This year, Easter falls in early April. Good Friday is on 2 April and Easter Day is on Sunday, 4 April. 
Paying employees who work on these public holidays can be complex. Business owners will find this a useful guide. If you need help with any aspect of Easter trading, please don't hesitate to be in touch.
ANZAC Day is on Sunday, 25 April although it is 'Monday-ised' with the public holiday being held on Monday, 26 April. 
The Shop Trading Hours Act 1990 stipulates that almost all shops must be closed on Good Friday, Easter Day and until 1pm on ANZAC Day. For businesses that trade, or wish to open over all or some of Easter (such as garden centres), the rules on opening vary according to the type of business and the region in which it operates.
Paying employees who work on these public holidays can be complex.
For more guidance on Easter trading and paying your staff, Employment 
New Zealand's website is useful. If you need further help, please don't hesitate to contact us.